Basketball news: Lyon BF
are the team of the month
---
---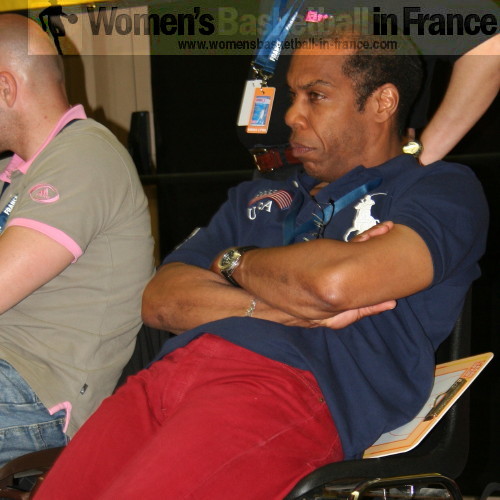 For Pierre Bressant (left), the coach from Lyon, should be happy as his side won their third consecutive game to stay on top of the league after beating LF2 newcomers Aplemont le Havre at home (89-41).
Marion Arfelis was the leading scorer to the second game in a row for Lyon while American Candice Selllers contributed 15 points.
Reims got past Dunkerque (68-62) at home in the match between two undefeated clubs. Once again the duo of Floriane Herrscher and Zuzana Gujaraidze with a combined total of 40 points helped Reims to secure the victory.
Elsewhere the CFBB have also won.
Due to our live coverage of the World Championship, our review is brief this week.
All the results of week 3:

Rennes 63-64 Pleyber-Christ
Limoges 53-55 Armentières
Roche Vendée 57-55 Voiron
Angers 54-66 Illkirch-Graffendstaden
Lyon BF 89-41 Le Havre
Reims BF 68-62 Dunkerque Malo
CFBB 64-58 Elan Béarnais Pau Lacq Orthez

Look back at the news from day 2 of the Ligue Féminine 2 (LF2).
---
Return to LF2 basketball news page
GO Back to the top of the page
---
basketball news picture credit:
womensbasketball-in-france.com

Date created: 26 September 2010
---