Ros Casares made all the basketball news headlines by closing their door to women's professional basketball after they had won the 2012 EuroLeague Women Final 8.
In France the Challes-les-Eaux saga has reached its conclusion with the club disappearing from the Ligue Féminine de Basketball (LFB).
This news also officially brings an end to the 2011-2012 season. Lyon BF have been reinstated in the LFB after their relegation and join Arras, Aix-en-Provence, Bourges Basket, Hainaut Basket, Charleville-Mézières, Basket Landes, USO Mondeville, Lattes-Montpellier, Nantes-Rezé, Perpignan, Tarbes, Toulouse and Villeneuve d'Ascq at the Open LFB in September.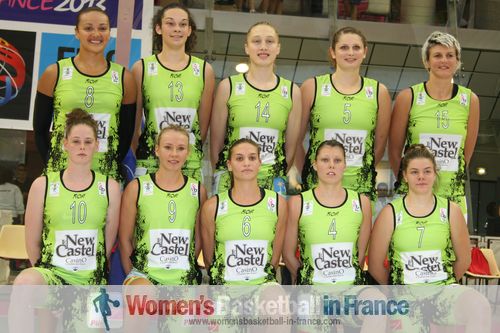 This may mean that USO Mondeville may profit from the fall of Challes-les-Eaux with their U20 team replacing the one of Challes-les-Eaux.
At the same time the senior team of Mondeville have also picked up a place in the EuroLeague Women after Montpellier declined and higher placed Challes-les-Eaux were refused an offer of participation by the FFBB.
Challes-les-Eaux' misfortune leaves Lyon with the task of completing their roster that includes momentarily only their coach, Laurent Buffard, and three players: Leslie Ardon, Mame-Marie Sy-Diop and Audrey Sauret.
For our French readers we have included more news in the French language with the current situation in Lyon.
Lyon BF continue en Ligue Féminine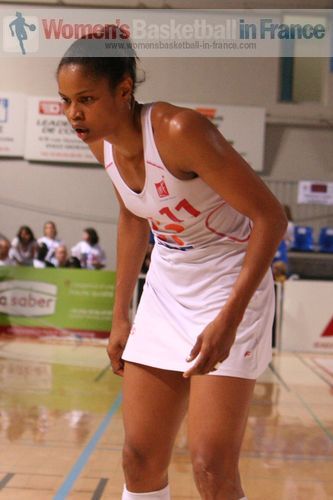 Suite à la disparition de Challes-les-Eaux en Ligue Féminine, Lyon BF est repêché pour la prochaine saison 2012-2013.
Avec seules trois joueuses dans leur effectif et un coach Laurent Buffard, le club s'entame à trouver d'autres joueuses à côté de Audrey Sauret, Mame Sy Diop et Leslie Ardon (dans l'image).
Après l'échec de leur projet d'une union avec le club savoyard, Challes-les-Eaux, Lyon BF essaie de construire une équipe d'au moins de 8 joueuses professionnelles, sous réserves de validation de la Commission de Contrôle de Gestion.
---
Read our basketball news from the EuroLeague women
Read our basketball news from the EuroCup women
Go to Ligue Féminine de Basket 2011-2012 page
Read our basketball news from LF2
Return to the top of Ligue Féminine de Basketball news page
picture credits:


womensbasketball-in-france

Date created: 8 July 2011