French Basketball Coupe de France news
Trophée Joë Jaunay: changes format
Trophée Coupe de France for the Amateurs is all set
---
---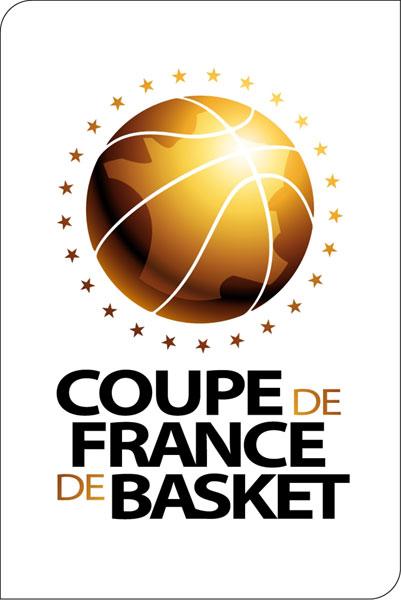 The French Basketball Federation (FFBB) have decided to make changes to the Basketball Coupe de France competition (Basketball French Cup) for clubs to take the competition more seriously.
In the last few seasons it became a common practice that visiting teams would forfeit a game as it worked out cheaper to pay the fine than to travel to the game.
During the 2007-2008 season three teams from the LFB refused to participate in the competition.
This action and the general lack of interest from the clubs forced the Federation to come with changes during their meeting in October 2008.
The result is that the winner of the French Cup will be allowed to play in the FIBA Europe EuroLeague Women. Currently France has four places in this competition.
With the modification of the LFB play-off series and the down-grading of the "Tournoi de la Fédération" (Federation Cup) last season the EuroLeague ticket went to the first four teams at the end of the regular season.
This alteration may lead to changes in the LFB play-off system with the possible introduction of a 3rd and 4th place match.
The second change is that the draw after each round will be replaced by ONE unique draw using the bracket system.
The third change, which will please the clubs, is that the draw will be split into regions. This means that in the early rounds less travel for visiting teams. The semi-final will be held in one venue.
The draw will take place on Wednesday, 17 December 2008. The games will be played on the following dates:

1st round: 24 January 2009
2nd round: 28 February 2009
Quarter-final: 21 March 2009
Semi-final: 18 April 2009

The final will be held at Paris Bercy on the 17 May 2009.
Trophée Coupe de France: Amateur French Cup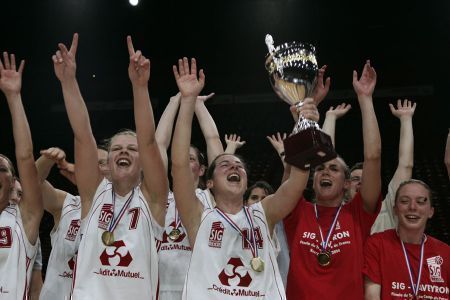 The finalists of the Amateur Basketball Coupe de France are allowed to participate in the French Cup.
But as the finalist from 2008 have been promoted to NF1, this honour has been given to Nice Côte d'Azur, Villeurbanne and the third spot to 2007 Amateur cup winners Ouistreham.
The third spot comes about because the CFBB are not allowed to take part in the competition.
The preliminary rounds are over and the first round draw has been made with teams from NF3 and the qualifiers from the regional qualification rounds.
The first round matches will be played on 16 November 2008. There will be six more rounds after this with the final also taking place at Paris Bercy on 16 May 2009.
---
Return from Basketball Coupe de France introduction to LFB news
Return from Basketball Coupe de France to Women playing basketball blog
picture credits: FFBB

Date created: 08 November 2008

---