Sandra Le Dréan's decision to step down
---
---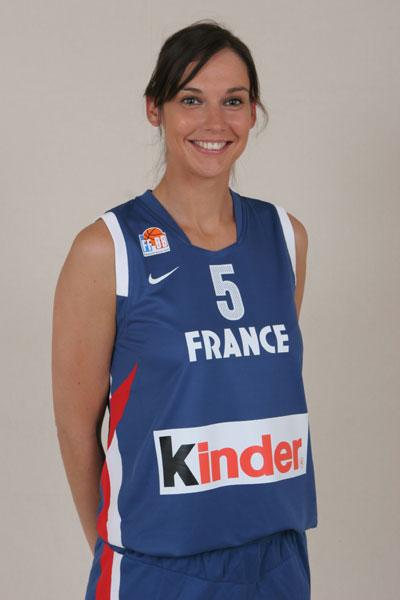 Sandra Le Dréan has bid farewell today from the French National team in an official communiqué released by the Fédération Française de Basketball (FFBB).
She said: "It is with great emotion and after long reflection I have decided to end my international career today.
I have had the joy and honour to wear the national jersey for 12 years, which was my priority each summer. But after more than 200 games it is time for me to hand over to the new generation.
A generation that I wish as much success and great moments such as I have had. The Sydney Olympics, the Silver medal during EuroBasket 1999 and above all becoming the European Champions in 2001 in France were some of the highlights.
I also would like to extend my regards to the trainers, medical staff and all the great players that shared this nice experience with me.
But I especially remember my family and close friends today who always supported and encouraged me each summer; without their support all this would not have been possible."
Sandra Le Dréan played her first senior game for France three weeks before her 19th birthday against South Korea in April 1996. She ended her career against Belgium during EuroBasket 2007 in Italy.
She was playing in six EuroBasket Championships and was a member of the team that won in 2001 and finished runner-up in 1999. She also participated in two world Championships and one Olympic Games.
At club level, She won everything with USVO. The only medal missing is the FIBA Europe Cup. She was French young player of the year in 1996 as well as the LFB MVP in 2005.
Le Dréan was also a member of the European team in the first Fiba Europe all star game in 2006.
Sandra Le Dréan announces her retirement from playing basketball
Sandra Le Dréan playing basketball in the Czech Republic
Return to "What's New" page Return from Sandra Le Dréan to Basketball News
Pictures courtesy of the FFBB
Date: 28 March 2008
Last Update: 13 April 2010
---