LFB team roster change announcements for 2008-2009
---
---
Clubs are already putting together their LFB team roster for 2008-2009. Some sides like Mondeville made announcements straight after their elimination from the post season play-offs. More recently SJS Reims held a press conference announcing the plans for next season.
News from USO Mondeville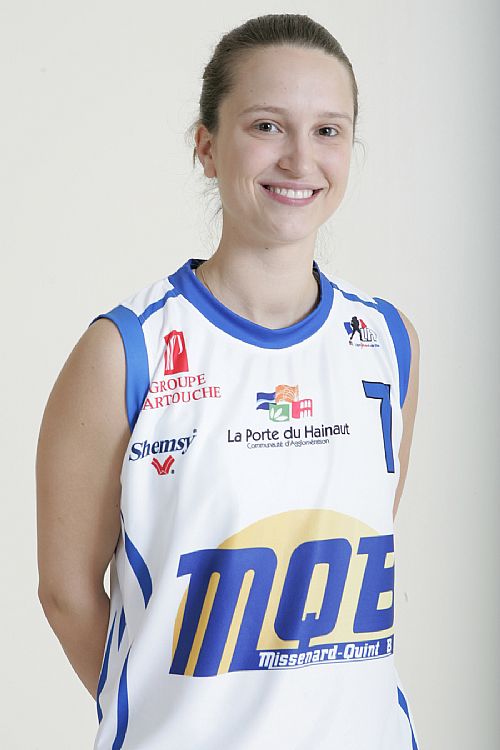 Olivier Hirsch, Mondeville's head coach jigsaw puzzle for next season is almost complete as he has confirmed that the following players will remain at the club: Ingrid Tanqueray, Paoline Salagnac, Pauline Jannault, Jennifer Digbeu, Lenae Williams and Naura El Gargati are all coming back.

Pauline Jannault had signed a contract with USVO before the news of the merger with Saint Amand. The confirmed newcomers are Clarisse Costaz (left) whose four-year stay in the north has come to an end after spells at Calais and Saint Amand. She will be joined by Natasa Ivancevic who played at Asptt Arras last season.
There is still one place open on the roster which is likely to be a non-French player. Mondeville so far have only three non-French players confirmed and LFB rules allow four players.
---
LFB team roster news from SJS Reims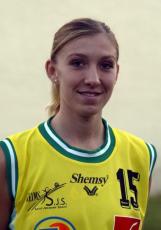 The coaching staff of Reims remains the same. That is to say that Philippe Sauret and his loyal assistant, Olivier Audegond, will continue their collaboration. Only three players will be back from this season's squad: Mame Marie Sy, Manon Sinico and the captain Marie-Laure Kindoki-Fleury (left).
They will be joined by Orsolya Englert who played at Arras during the 2006-2007 season. Lucie Bouthors is on the move again after just one season at Calais. An interesting signing is that of Ausra Bimbaite who will be leaving Lithuania for the first time in her career.
---
Team roster news from Bourges Basket
Bourges Basket have not made too many announcements. They have confirmed that Sonja Kireta will leave at the end of the season. They have signed Ana Lelas. Céline Dumerc and
Emméline Ndongue
have extended their present currents by one year.
---
Merger USVO – Saint Amand
Fabrice Courcier will be the head coach of the new team. For the second time in his short career in the women's game he findshimself at the helm of a club at the time most teams have practically finalised their LFB Team rosters for the coming season.
He has not made a bad start with recruiting Kathy Wambe. Wambe has spent six seasons with Villeneuve d'Ascq and will not be moving far. She will be joined by Vedrana Fonseca who is back in France after a season with Spartak Moscow.
The team roster for 2008-2009 is currently looking as follow:
Clémence Beikes (Tarbes)
Bernie Ngoyisa (Schio)
Laetitia Kamba
Mélanie Plust
Sarah Michel
Sabrina Reghaïssia
Tiffany Stansbury
Kathy Wambe
Vedrana Fonseca
The merger of the two clubs is not as simple as it appears. Saint Amand have been in existence since 1999 and after the events of 2005 found themselves in the LFB for the 2005-2006 season.
Both clubs have a centre de formation (Basketball Academy) with teams playing espoir and cadette France. There are currently 40 players under the youth scheme from both clubs. Even with players leaving because of higher education etc, there will be at least 15 players in limbo for next season.
The merger has also added new elements in the promotion: relegation issues in NF1/NF2 and NF3.
With Courcier named as coach, the question is what will happen to Hervé Coudray and Cedric Binauld who are on three-year contracts with USVO.
Return from LFB Team Roster Changes to LFB Basketball news
pictures courtesy of Ligue Féminine de BasketBall


Date: 08 May 2008
---