LFB contract extension
Mistie Mims signs for three more years at Challes-les-Eaux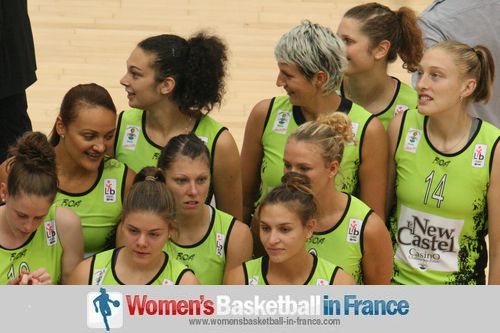 Mistie Mims is an American professional basketball player in the LFB in France who has decided to commit for the next three seasons to Challes-les-Eaux in France during the WNBA off-season.
Last season Mims surprised everybody when she announced that she had signed for another season with Challes-les-Eaux.
Apparently many clubs were interested in acquiring her services for this season (2011-2012) but she had already made up her decision and signed for Challes-les-Eaux.
She then announced that she would skip the 2011 WNBA season.
During the summer Mims (Bass) got married and actually returned to Challes-les-Eaux a week earlier than all the other players.
She had said she liked the life in France and that she was well looked after and did not have to worry about administrative details such as getting paid on time.
So she decided to sign with Challes-les-Eaux for the next three seasons. In parallel she also has a contract with the Connecticut Sun for the 2012 and 2013 WNBA season.
Some notes on Mims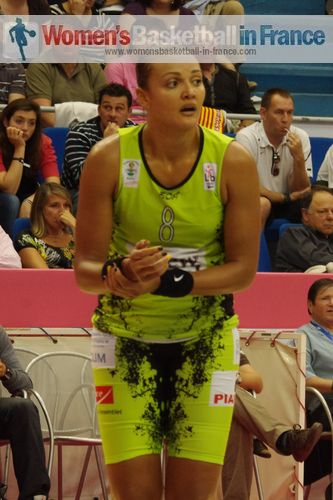 She went to Duke University from 2002-2006 and was a key member of the basketball team that went to two NCAA final fours. She had started the last 105 games of her college career playing in 142 games with her side coming out winners 127 times.
Today she advices future College prospects to think about life after basketball, something she admits she did not do. She advocates to think about what you want to study and then find the school that can offer that. She realised that her major Women Studies was not ideal for her life after basketball.
So far Mims played basketball in Israel, Italy and Turkey before coming to France. She also played for the Houston Comets, Chicago Sky in the WNBA.
While playing basketball is a passion, she is very quick to credit her team-mates for her success.
In France she has been a scoring machine with an average close to 20 points per game. In her first season she won the award of foreign player of the year by the Ligue Féminine de Basketball.
---
Look back at what happened in round 21
Go to Ligue Féminine de Basket 2011-2012 page
Leave Ligue Féminine de Basket - Season 2011-2012 page and return to home page
Return to the top of the LFB news page
LFB picture credits:


womensbasketball-in-france.com


Date created: 02 March 2012

---