Reims 65-64 USVO (14-17, 13-18, 19-17, 19-10)
A match report in French can be found on this site here
No time was wasted in observation as both sides went on the attack straight from the tip-off. USVO's early strategy was based on Francesca Zara feeding the ball to Nicole Ohlde. They did not plan on Marie Sy from spoiling their play.
Sy was on Ohlde right from the starting blocks and won the first two duals under the boards. In the meanwhile Reims relied on pace and fast breaks and after a series of misses opened the scoring with a three-pointer from the top of the key by Anne-Marie Parau.
Zuzanna Klimesova was playing off the pace of the Reims attack and hit some big shots as the hosts rushed opened (14-5).
Hervé Coudray, USVO's head coach, was getting agitated and called for a time-out. He decided to introduce Sabrina Reghaïssia and Laurie Koehn into the match.
Reghaïssia's first action was a successful jump shot just within the perimeter. USVO then took control and started to move the ball around quickly. This action resulted in Koehn being left open for a fraction of a second at 45° just beyond the perimeter. Koehn did not hesitate and sanctioned Reims immediately with 3 more points on USVO's account.
Reims, now in trouble, allowed Valenciennes' Gomis all the room in the world as she ran through the defence to lay up. Afterwards Koehn hit another three and Zara a pair from the free-throw line to complete a 12-0 run to finish the first period leading (17-14).
Amélie Fresnais came on in the second period for Parau after two fouls. Fresnais ended the Reims' draught by using her pace to good effect as she drove to the basket. Reims regained their advantage briefly as Klimesova hit another mid-distance jumper (18-17).
Emilie Gomis haunted Reims as she provoked foul after foul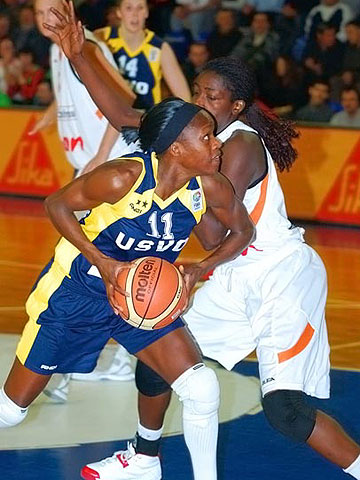 Camille Aubert came on for Zara and was causing Reims some problems in defence with her penetrating runs. Her team mate Reghaïssia benefited as she was left open and buried a trey to put the guests back in front.
Ohlde's continuous battle in the paint finally paid off as she started to get the better of her opposite numbers as USVO once again regained control (24-18).
Emilie Gomis (left) haunted Reims as she provoked foul after foul gaining trips to the free-throw line. The hosts though found it next to impossible to score.

Manon Sinico however saved her side from complete destruction with excellent shooting from just within the perimeter. All the same USVO had a 10-point lead at the break (37-27).
Koehn connected with her third trey
The third period was a tactical affair. USVO had the better of the early exchange and when Koehn connected with her third trey of the evening (42-31) it appeared that the match was over.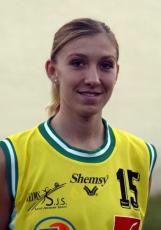 Sy for Reims had other ideas and started to find space in the paint while Klimesova's movement off the ball was becoming a concern for USVO. The only problem for Reims was Koehn as she hit trey number four (47-38).
With Parau on the bench with then three fouls Mia Fisher was given the task of marking Koehn. Koehn was not to score for the rest of the match.
Marie-Laure Fleury-Kindoki, (left) who had been quiet until this moment, started to throw her weight about in the box.

Reghaïssia hit a corner trey that bounced on the rim a couple of times before dropping for USVO to finish the third period with (56-46).
Mia Fisher had the last word
24-second violation was the order of the day during the early part of the final period. Only 6 points were scored between the two teams: Marie-Frédérique Ayissi with 2 points for Reims and Ohlde with 4 points for USVO (57-48).
With 6:48 left in the game Philippe Sauret called a time-out. He made a tactical change in playing Parau deeper allowing Fisher to drive to the basket. The payback was immediate as Fisher exploited the defensive mismatch with back-to-back baskets.
USVO were now rocking and decided to follow Fisher while forgetting Parau and Klimesova . Parau was given too much space to work in which allowed Klimesova to wait on top of the arc. When Klimesova received the pass she buried the trey (56-57).
Zara and Gomis had been on the bench while all this happened and were called back into action. A quick USVO transition found Ohlde who then used all her strength under the basket to score (59-56).
Hervé Coudray used a time-out but was not amused as Fisher hit another jump-shot on resumption. Reghaïssia restored USVO's advantage with a three-pointer almost immediately (62-58).
There was still time for more drama as Parau attempted a coast to coast but was stopped in her tracks. Reims appeared to have lost the possession but somehow the ball was kicked out to Fleury-Kindoki who then hit a baseline jumper.
Now in the last minutes USVO went on the attack and Zara's jumper failed to drop. But Ohlde (left) picked up the offensive board and then knocked the ball into the path of Parau. Parau in turn raced up the field and fed the ball to Sinico who then missed.
USVO went on the attack and missed again. Reims countered and this time Parau was left free and she hit a three-pointer for her side to go in front (63-62) with 37 seconds left. Yet Ohlde put USVO back in front.
With 8 seconds remaining Klimesova, once again clever off the ball, set up a screen which opened the way for Fisher to drive through the lane although Gomis was under the basket. Fisher managed to fire off a shot and the ball dropped for Reims.
USVO had less than 2 seconds to save the match, Zara fired off the shot and missed with Fisher taking the defensive rebound and Reims holding on to win the game (65-64).
---
---
LFB Match statistics and roster:
Reims: Amélie Fresnais 2, Anne-Sophie Pagnier 0, Mame Marie Sy 10, Anne-Marie Parau 7, Stéphanie Blanquart DNP, Marie-Frédérique Ayissi 2, Manon Sinico 8, Zuzanna Klimesova 12, Mia Fisher 17, Marie-Laure Fleury-Kindoki 7
Klimesova picked up 9 rebounds and hit 2-of-4 from three-point territory. Parau also had 2-of-4 in three-pointers and dished out 4 assists. Sinico dished out 4 assists.
USVO: Camille Aubert 2, Laurie Koehn 12, Francesca Zara 4, Sarah Michel DNP, Amélie Pochet 0, Emilie Gomis 16, Krissy Bade 0, Sabrina Reghaïssia 13, Nicole Ohlde 17, Reka Cserny 0
Ohlde picked up 14 rebounds and Koehn finished with 4-of-6 from three-point territory. Zara dished out 4 assists.
---
LFB match Comments section: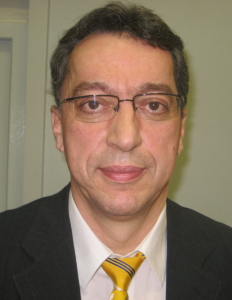 Philippe Sauret was happy that his team beat the defending champions in this LFB match. He said that Reims came out to win and despite USVO's dominance, they did not give up and fought for the victory. Beating USVO will rest in the memory of this club for some time. Sauret's LFB match comments are in French.

(Note: If you are using Internet Explorer click twice on the triangle)

---
Hervé Coudray was disappointed with the way his team finished the match, especially after leading in the first half. He said that not being able to finish the game off in the third quarter as well as not following his instructions in the final period allowed the hosts to take the match.
Coudray's LFB match comments are in French.
(Note: If you are using Internet Explorer click twice on the triangle)

---
Marie-Laure Fleury-Kindoky and Mame Marie Sy are happy to talk about their team's victory. They are both excited having beaten USVO and now they confirm that Reims has arrived in the LFB. Their LFB match comments are in French. Mia Fisher explains in English about the last seconds of this match and her role in taking the last shot.

Marie-Laure Fleury-Kindoky

Mame Marie Sy

Mia Fisher

Return from LFB Match to "What's New" page

Return from LFB Match to Basketball LFB News

LFB match pictures courtesy of FIBA Europe and Ligue Féminine de BasketBall



Date: 20 January 2008
---