Alba Torrens picking up FIBA Europe youth player of the year award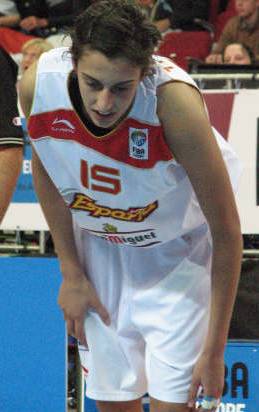 Alba Torrens
has become the fifth player to win the FIBA Europe young player of the award.
The award was presented for the first time in 2005 and was won by Anete Jekabsone who was playing her basketball in France at the time with Bourges Basket.
In 2006 Sandrine Gruda picked up the award while playing for USVO. The 2007 award went to Sonja Petrovic who had come to Bourges Basket after FC Barcelona in Spain pulled out of women's basketball.
In 2008 for the first time, the award had no links to France with Lithuanian Gintare Petronyte becoming the player of the year.
Torrens who was the MVP at the 2009 U20 European Championship Women - Division A has been a member of the Spanish youth basketball squad since 2004.
She won gold metals with Spain twice at U16 European Championship Women - Division A.
In the final in 2004, she scored a game high 22 points in the final against Serbia.
In 2006 the U18 European Championship Women - Division A was held in Spain and Torrens picked up her third gold medal.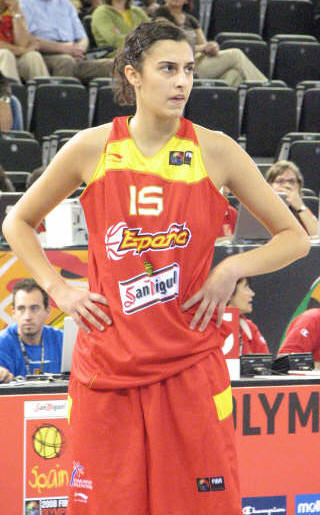 In the summer of 2007 Torrens was again busy and picked up a her first silver medal at European Championship level.
She also played for Spain at the FIBA U19 World Championships, where Spain lost out in the bronze medal match.
She did not play any youth basketball in 2008 but made her début with the senior national team and played in the Olympic qualifying tournament and the Olympic games.
In 2009 she was drafted into the WNBA but declined her invitation and represented Spain at EuroBasket 2009.
She also played in her last youth basketball tournament in the U20 European Championship Women. Spain were beaten by France in the final but Torrens walked away with the MVP award.
Domestically, Torrens spent three years under the guidance of Carlos Colinas at Celta Vigo. Only this season she decided to move into the professional ranks at Halcon Avenida.
You can listen to our interview with Torrens during EuroBasket 2009 where she explained a little about her style of basketball.
The award for playing of the year is decided by a public vote and an expert voting panel. For the second year womensbasketball-in-france.com have been part of the expert panel.
Fiba Europe have a weighting formula to determine the final ranking. The table below shows how the experts and public voted.
| Name | Expert | Public | Score |
| --- | --- | --- | --- |
| Alba Torrens | 134 | 7774 | 0,199 |
| Louice Halvarsson | 55 | 5141 | 0,085 |
| Jelena Milovanovic | 52 | 3922 | 0,079 |
| Sonja Petrovic | 50 | 5055 | 0,078 |
| Gintare Petronyte | 51 | 2836 | 0,076 |
| Elina Babkina | 43 | 6168 | 0,070 |
| Olesia Malashenko | 33 | 3761 | 0,052 |
| Katarina Elhotova | 28 | 3490 | 0,045 |
| Sabine Niedola | 20 | 5618 | 0,038 |
| Marta Xargay | 19 | 5429 | 0,036 |
| Mélanie Plust | 19 | 2282 | 0,030 |
| Dürdane Gümüsay | 2 | 5387 | 0,012 |
GO Back to the top of the page
---
Return from FIBA Europe young player of the year news to European youth competition index
Go to Women Playing Basketball In France Home Page
---
Picture credits:
womensbasketball-in-france.com

Date created: 08 February 2010
Last Update: 09 February
---