EuroLeague Women group phase comes to an end
---
---
Bourges Basket beat Wisla Can Pack for second place in EuroLeague Women group B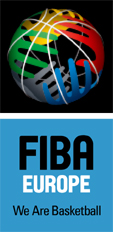 There was nothing spectacular from either team at the start of the match for second place. They traded basket for basket with the guests from Poland having the early advantage (7-6).
5 points from Sonja Petrovic appeared to get Bourges on their way but Wisla Can Pack were quick to counter. They did not allow Bourges to increase their advantage and the two sides finished the first period level (18-18).
Defence was order of the day in the second period as very few points were scored with the guests leading at the halfway point of the quarter (23-22).

Bourges continued to work on their defence keeping their opponents scoreless for the last 5 ½ minutes of the second stanza. Their tall ladies Sonja Kireta, Endene Miyem and Emméline Ndongue went to work inside for 8 unanswered points to go into the interval ahead (30-23).
The hosts hit the 4 opening points of the third period with the outside inside combinations for Miyem and Kireta to conclude a 12-0 run (34-23).
Then Bourges were in total control and made changes to their offensive action. The supporters were then treated to a trademark Belinda Snell trey. They held a maximum lead of 17 points before Wisla Can-Pack cut into the lead (38-52).

Cathy Melain opened the scoring within 20 seconds of the start of the final period. Bourges' next points came once again by Melain eight minutes later.

Wisla clawed slowly back the score (51-56) before Céline Dumerc made the game safe for her team with a pair from the free-throw line. Cathy Melain finished the scoring as Bourges won the tie (60-51) and with the victory took second place in EuroLeague Women group B.
Kireta led the scoring with 12 points while Ndongue and Miyem scored 11 and 10 points respectively.Anna De Forge scored 14 points for the guests from Poland.
Mondeville's display in three-point shooting wins match against Germanao Faenza
After a hesitant start Mondeville went into over drive and hit 8 answered points (12-5).
Paoline Salagna (14 points) and Meredith Alexis (8 points) had 22 first quarter points between them. Caroline Aubert dished out 6 assists as Mondeville increased their advantage (31-20) by the end of the first period.
Mondeville gave a display of continuous three-point shooting with Ingrid Tanqueray, Aubert and Lenae Williams as they increased their lead (42-25). Germanao Faenza finished the period strongly and scored the last 6 points, reducing the hosts' advantage to only 11 points (49-38).
Mondeville were 7-of-13 from three-point territory in the first half and were to add 6 more during the second half of the match.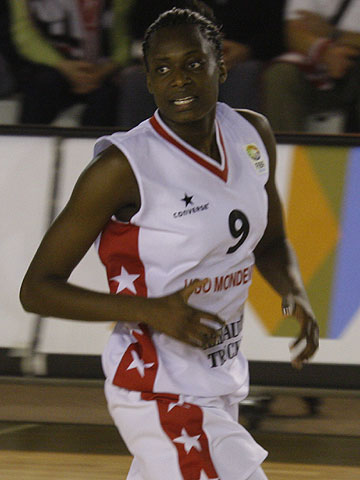 The hosts continued to control the pace of the game but had to wait until the end of the third period with back-to-back three-pointers by Jennifer Digbeu left to knock the wind out of their opponents (68-50).
After more back-to-back treys from Aubert and Digbeu (her fifth of the evening) Mondeville's advantage increased to (74-50). Afterwards Mondeville played out the game to win (84-68).
Five players finished in double digits with Digby leading the scoring with 17 points while she also took 11 rebounds. Caroline Aubert had 10 points and 13 assists.
The results change nothing for Mondeville as they were already eliminated.
Its official Caroline Aubert is off to Russia and will be joining Sandrine Gruda next week in UMMC Ekaterinburg.
No home advantage for USVO as they finish fourth in EuroLeague Women group C
USVO ended their group phase with a defeat as they fell to the defending champions Spartak Moscow (96-62).
Francesca Zara played for Spartak last season and only managed 11 minutes as her former team mates managed to foul her out. During this time she managed to dish out 4 assists.

Lauren Jackson from Spartak was the star of the match with 31 points, 4 blocks and 6 defensive rebounds while her team mate Sue Bird contributed 16 points including 3-of-4 shots from the land of many. Diana Tauasi was the only other Spartak player in double digits with 15 points.
The first half of the match was a close affair with Spartak just edging in front (39-36).
Spartak came out with all cylinders firing in the third period and crushed USVO (31-8) ending the game as a contest.
Emilie Gomis finished with 15 points for USVO while Nicole Ohlde and Reka Cserny finished with 14 and 12 points respectively.
Villeneuve qualify for the eighth-final of EuroLeague Women
Kathy Wambe scored the winning basket as Villeneuve defeated Fenerbahce (60-59).
TTT Riga fell to Phard Napoli, already eliminated and therefore allowed Villeneuve the opportunity to continue their European campaign.
Group phase in EuroLeague Women ends with three clubs from Ligue Féminine de BasketBall qualified for the eight-finals. Summary of the last games by the three LFB clubs and all the results including the paring for the eighth-finals to be found here.
---
---
All the results from round 10 of FIBA Europe EuroLeague Women:

CSKA Moscow 82 - 61 MKB Euroleasing
ESB Lille Metropole (Villeneuve d'Ascq) 60 - 59 Fenerbahce
Phard Napoli 68 - 65 TTT Riga

ZVVZ Prague 69 - 59 Jolly JBS Sibenik
Bourges Basket 60 - 51 Wisla Can-Pack
Halcon Avenida 76 - 96 UMMC Ekaterinburg

Spartak Moscow Region 96 - 62 USVO
Lotos PKO BP 78 - 60 Kosit 2013
Dexia W Namur 58 - 93 Gambrinus Brno

Dynamo 90 - 63 TEO Vilnius
USO Basket 84 - 68 Germano Zama Faenza
Ros Casares 89 - 60 MiZo Pécs 2010

---
The Eighth-finals are a best-of-three series.
The teams with home court advantage will play the first and if necessary a third game at home.
The first games is on 5th February, with the return legs scheduled for 8th February.
Where needed, the third game will be played on 13th February.
The Eighth-final pairings:
CSKA Moscow vs. Halcon Avenida
UMMC Ekaterinburg vs. ESB Lille Metropole (Villeneuve d'Ascq)
Fenerbahce vs. Wisla Can-Pack Krakow
Bourges Basket vs. MKB Euroleasing Sopron
Spartak Moscow Region vs. TEO Vilnius
Ros Casares vs. USVO
Gambrinus vs. MiZo Pecs
Dynamo vs. Lotos PKO BP Gdynia
---
Return from EuroLeague Women to "What's New" page
Return from EuroLeague Women to LFB Basketball News
EuroLeague Women pictures courtesy of FIBA Europe

Date: 23 January 2008
---