EuroLeague Women qualifying round
comes to an end
On Wednesday, 18 January 2011, the EuroLeague Women qualifying round comes to an end with eight teams leaving the competition.
Five teams have already been eliminated: TTT Riga from Group A, Gospic Croatia and Lotos Gdynia from Group B, also two teams from Group D have waved bye-bye: KSSEE AZE PWSZ GORZOW and Frisco Silka Brno.
While the Russian and Spanish clubs have all managed to already qualify, only Bourges Basket have booked a place from the French league.
USO Mondeville have lost their last five games and qualification for the play-offs are out of their hands.
They must win their last match against TTT Riga, if not they are out. The victory will see them through ONLY if Pécs 2010 lose at home to Cras Basket.
Tarbes who are in a three-way tie for 4th place must also win their last game to stand a chance of going further.
If they beat VICI Aistes and Galatasaray MP are defeated, then the French club will be in the play-offs.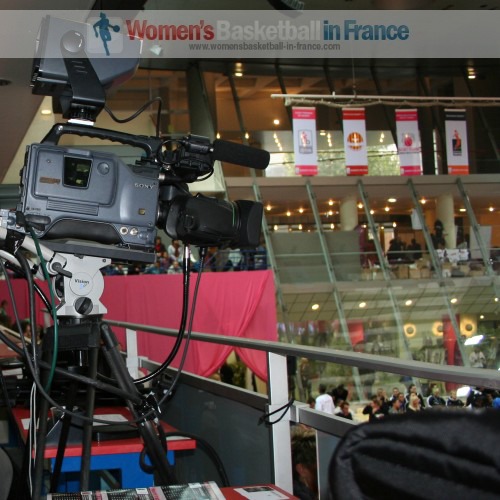 The much awaited clash between Fenerbahçe and UMMC Ekaterinburg, which is the EuroLeague game of the week, has lost some of its bite.
Fenerbahçe have been involved in a soap opera in which players have come while others have gone. In comparison UMMC have been boring.
A victory for Fenerbahçe will leave them as number one seeds, while a defeat could see them drop down to third place (if Cras Basket win their last game).
Here are the broadcast details of round ten (with all times given as local times):
Good Angels Kosice vs. Wisla Can-Pack (STV 3 (Slovakia) 18:00)
USO Mondeville vs. TTT Riga
Pécs 2010 vs. Cras Basket Taranto

Gospic Croatia vs. MKB EuroLeasing
Fenerbahçe vs. UMMC Ekaterinburg
Lotos Gdynia vs. Rivas Ecópolis

Halcon Avenida vs. Sparta&K M. R. Vidnoje
Galatasaray MP vs. ZVVZ USK Prague
VICI Aistes vs. Tarbes GB (Lietuvos Rytas TV (Lithuania) 18:15)
Nadezhda vs. Gorzow (Nadezhda TV (Russia) 19:00)
Frisco Sika Brno vs. Ros Casares (CT4 (Czech Republic) 18:00)
Bourges Basket vs. Beretta-Famila

---
Return to the EuroLeague Women index
Return to the index at the top of page
---
Picture credits:


womensbasketball-in-france.com
FIBA Europe

Date created: 18 January 2010

---