2010 EuroLeague Women final four hosts are Ros Casares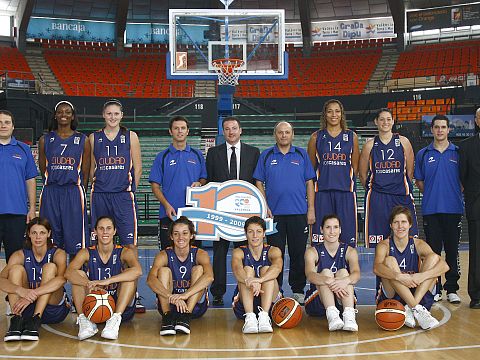 After 150 FIBA Europe EuroLeague Women games between 24 teams, the 2010 final four has two teams from Russia, one from Spain and one from Poland battle for the title in Valencia, Spain.
Spanish giants Ros Casares will host the final four in Valencia. The event was last held in Valencia in 1993 when Dorna Godella won the title.
Spanish club side Halcon Avenida was the host last year (2009) when the event was held in Salamanca.
The semi-final games are held on Friday, 9 April 2010 with the final and third-place match on Sunday, 11 April 2010.
The semi-final pairings are as follows:
Ros Casares vs. Wisla Can-Pack

UMMC Ekaterinburg vs. Spartak Moscow Region
---
Wisla Can-Pack are last qualify
Return to the EuroLeague Women index
GO Back to the top of the page
---
Picture credits:

roscasaresbasket.com
Date created: 08 March 2010
---