Tarbes stumbled badly in EuroCup Women
---
---
Tarbes will require a drastic turn of events in the second leg of their FIBA Europe EuroCup women eighth-final tie at home against Galatasary after suffering a 61-41 defeat in Istanbul.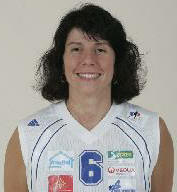 Sofia Young, Vickie Johnson and Isil Alben got the hosts off to a perfect start (9-0). Tarbes, scoreless for almost six minutes, finally got on the scoreboard with Gisela Vega finishing a nice move off the pass from Clémence Beikes.
Galatasary continued to dominate their opponents and increased their lead (22-9) by the end of the first period. Tarbes' remaining points came from Laure Savasta left with two three-pointers and a free-throw.

The pace of the game slowed down in the second quarter as both sides changed their defensive options. After almost two minutes of no scoring Sariye Gökce hit a jumper for the hosts.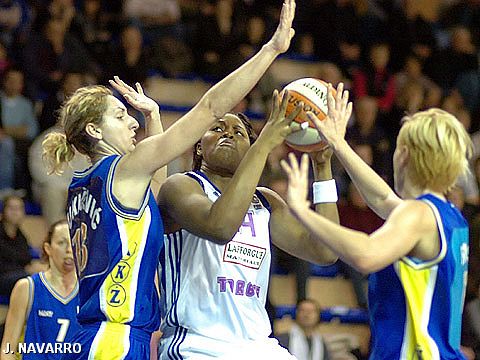 Isabelle Yacaubou left made her entry into the game during the second period. She started to make her presence felt as Tarbes put together their best sequence in the game by scoring 6 quick points (24-15).
The rest of the quarter was equally contested with the home side maintaining their advantage at the interval (32-25).
The third period was a drab affair with the first points coming from Johnson after almost six minutes of play. Galatasary had the better of the rest of the period and went into the final quarter in front (41-30).
Galatasary put the game out of reach for Tarbes at the start of the fourth period with a 7-0 run with Petra Ujhelyi starting the sequence with a jumper. This was followed by a trey by Sebnem Kimyacioglu and was finished off with a fast break concluded with a lay-up by Johnson.
Tarbes managed to reduce the deficit slightly (38-50) before being hit for 11 straight points. Savasta ended the onslaught with a trey as the last points of the game with just under a minute to play.
Alben top-scored with 17 points and was joined in double digits by Young with 10 points for the hosts. Ujhelyi pulled down 17 boards. Savasta was the top scorer for Tarbes with 10 points but Yacoubou in only 10 minutes of play was the most impressive player with 6 points and 5 rebounds.
---
---
In the other EuroCup Women matches Beretta-Famila beat Nadezhda (86-65) after trailing by 9 points during the second period. Former Bourges Basket and Villeneuve d'Ascq player Mudju Ngoyisa (Bernadette) and Italian international Raffaella Masciadri both scored 21 points for the Italian side.
Gospic edged out the Turkish club side Botas Spor (63-60) in a close fought game. Katrina Maloca finished with a double-double for the winners with 20 points and 10 rebounds while Kristin Newline managed a double-double for Botas Spor with 20 points and 12 rebounds.
Umana Reyer took a 5-point lead into the second leg after coming from behind in the final period to outscore Chevakata (28-16) to win (72-67). Shannon Johnson scored 22 points for Umana Reyer while Eleva Volkova scored 23 points in defeat.
Linda Fröhlich (above in picture) and Rebekkah Brunson hit 42 points between them as Levoni Taranto tied with KSSE AZS-PWSZ Gorzow (72-72). Meanwhile Elitzur Ramla overcame Mbk (82-67) with 36 points for Shay Doron.
BC Moscow went on the rampage (21-7) during the second quarter in their match against Panionious to go into the interval leading (41-26). They went on to win (81-58) with 25 points coming from Plenette Pierson and 21 points from Monique Currie.
Extrugasa held on to beat Electra Ramat-Hasharon (60-54) in the final tie of the first leg.
FIBA Europe EuroCup Women eighth-final first leg results
Botas Spor 60 - 63 Gospic
Chevakata 67 - 72 Umana Reyer Venezia
Elitzur Ramla 82 - 67 MBK
Extrugasa 60 - 54 Electra Ramat-Hasharon
Galatasaray 61 - 41 Tarbes
Panionios B.C. 58 - 81 BC Moscow
Beretta-Famila 86 - 65 Nadezhda
KSSSE AZS-PWSZ Gorzow 72 - 72 Levoni Taranto

Return from EuroCup Women to "What's New" page
Return from EuroCup Women to LFB Basketball News
EuroCup Women pictures courtesy of FIBA Europe

Date: 31 January 2008
---