EuroCup Women semi-final qualification
for Arras and Elitzur Ramla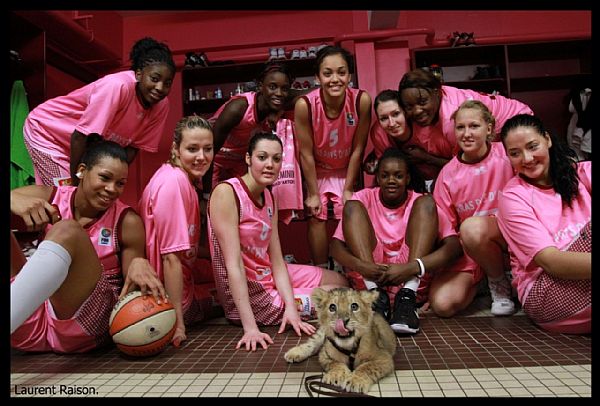 Arras came into the second leg of their FIBA Europe EuroCup Women with a lead of 11 points over Dynamo-GUVD which they extended to 24 points by the end of the first quarter (29-16).
Playing in front of a sold out arena Arras were in cruise control during the second and third quarter.
However during the final ten minutes they stepped on the gas with a 14-1 run to seal the game (87-65) and win the series (163-132).
Pauline Akonga N'Simbo and Leilani Mitchell both scored 17 points while Adja Konteh added 10 points.
Sheana Mosch who was given a warm welcome by the home fans had an evening to forget against her former club. She played just 13 minutes and did not score. However her team-mate Ksenia Bolsunovskaya scored 17 points.
In the other tie Gran Canaria failed to overturn the 24-point deficit from the first leg and also ended up dropping the second leg against Elitzur Ramla.
For the first 20 minutes the Israeli team dominated the affair and went into the locker room leading (42-27).
They relaxed during the second half and the hosts, Gran Canaria came storming back. With six minutes to play they trailed by just a single point in the game, but by 25 points on aggregate score.
Le'Coe Willingham scored 16 points as Elitzur Ramla picked up again and held on to win (76-72) and pocket a (154-126) victory on aggregate.
Nicole Michael fired in 24 points while Kathrin Ress added 18 points and 9 rebounds for the hosts.
---
Return to the EuroCup Women index
Return to the top of page
---
Picture credits:

Laurent Raison

Date created: 10 February 2011
---