No surprises for the leading teams in EuroCup Women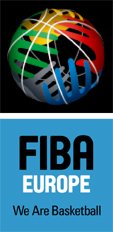 Jolly JBS and
Dynamo Kursk
opened their EuroCup Women season in a match that never took off.
Jolly, playing at home, lost (52-55) and their coach Marko Strahinja summed it up as follows: "I don't know what to say after a game in which some of my players seemed as if they didn't play basketball for the last fifteen years. We had too many turnovers and this tells a lot about how we played. I am pleased with our defense but we have to play much better in offence. Also, I must say that our opponents were very good and that we missed a great chance."
The Dynamo Kursk coach, Algirdas Paulaskas just said it was not an attractive game to watch but was pleased to walk away with the victory.
Lindsey Harding led the scoring for Dynamo with 16 points. However her team only made 28% (19-from-67) of their shots.
Both teams will meet again in three weeks time.
Elsewhere Spartak Noginsk left it late in beating SCM-CSS Craiova (69-64) for their first victory in the competition.
BC Chevakata made light work of Lemminkainen (90-42). Maria Cherepanova led the way for Chevakata with 19 points, 8 rebounds and 4 assists. She was joined in double digits by four other players: Anna Petrakova 17, Jessica Davenport 15, Elena Danilochkina 13 and Olga Zhuzgova 10.
Tanasha Wright and Le'Coe Willingham combined for 40 points as Israeli club side Elitzur Ramla beat Dynamo GUVD (75-65).
Abisola Olajuwon took over from Essence Carson in leading Seat Györ to victory (72-58) over Vagos. She scored 27 points while Carson added 16 points. Vagos are still without a win in Group H.
Former French youth international Lucie Bouthors (left) scored 10 points in 21 minutes for Besiktas JK in their victory against Aris (61-45).
Bouthors who is in her second season in Turkey has fully recovered from the injuries that hampered her last two seasons in the French league.

The third round went well
for the three French clubs
during the games on Wednesday, 10 November 2011.
EuroCup Women results from round 3:
Lemminkainen 42-90 Chevakata
SCM-CSS Craiova 64-69 Spartak Noginsk
Besiktas JK 61-45 Aris
Lupa Promotion Novi Zagreb 51-83 Sony Athinaikos
Jolly JBS 52-55 Dynamo Kursk
Elitzur Ramla 75-65 Dynamo-GUVD
Petrolina AEK 40-98 Dynamo
Nantes Rezé 91-71 Saarlouis Royals
Vagos 58-72 Seat Györ
ESB Lille Metropole 82-57 Lotto Young Cats
Olivais Coimbra 48-71 Ruzomberok
Mann Filter 87-39 Sport Algés e Dafundo
Arras 88-62 Dexia Namu
Gran Canaria 67-60 BBC Sint-Katelijne-Wave

Look back at the basketball news from the second round.
---
Return to the EuroCup Women index
Return to the top of page
---
Women picture credits:

LFB

Date created: 12 November 2010
---