EuroCup Women eighth-final
first leg round-up
Nantes-Rezé's first ever game in the EuroCup Women ended in a defeat against Seat Györ (61-64).
In that match Essence Carson and Abisola Olajuwon combined for 31 points for the Hungarian side. Since this match in October Olajuwon left the club and has been replaced by Quanitra Hollingsworth.
Nantes-Rezé won the return game in November (72-62) which enabled them to finish top of their group and 8th in the ranking while Seat Györ are the ninth ranked team.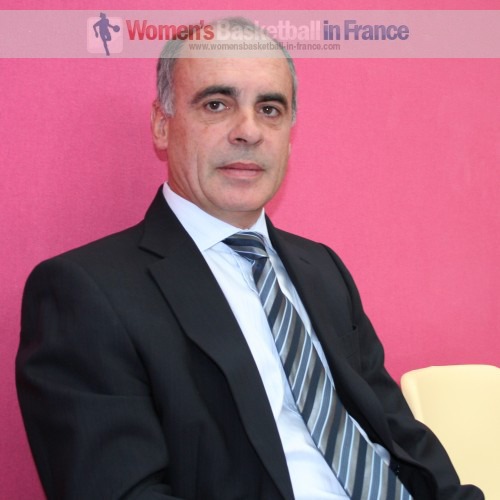 Laurent Buffard (in picture) and his players were expecting a tough match in Hungary. Despite the victory (70-68) he was disappointed. Buffard explained: When you are leading by 9 points with two minutes to play and end up winning by just 2 points, you have the feeling that you missed the chance. However winning by 2 points or losing by 3 points does not make much difference for the second match.
Nantes-Rezé had a good start to the game leading (10-0) with three minutes on the clock. They stayed in front until the end of the first quarter (18-13).
Despite leading (22-13) early in the second quarter, things started to go wrong. Nantes conceded 17 straight points in less than seven minutes to go into the locker room trailing (28-30).
The hosts were having a poor shooting day. But Carson with 25 points and Hollingsworth with 15 points did more than enough to keep Seat in the game.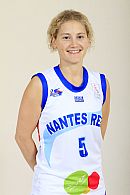 Caroline Aubert (left) found her three-point shooting touch going 4-of-5 for her 12 points. She also dished out 4 assists.
Emilija Podrug also scored 12 points while Mame-Marie Sy-Diop, hampered by foul problems, let he way with 13 points while Sonja Kireta contributed 10 points.
The winner of this series will meet the winner of the French EuroCup Women derby.
Nantes-Rezé who are on a winning streak of 8 games will be hoping to continue is this way when they meet up Seat Györ again for the second game.
Mixed fortunes for top seeds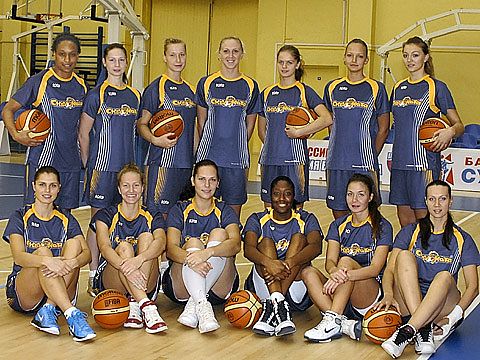 The FIBA Europe EuroCup Women in recent years has not favoured the first seeds. But Chevakata did not seem to be bothered with this tag as they came away with a road victory (67-62) against Italian club side Reyer Venezia.
Gran Canaria are the only other team not to have lost a game this season and head home with a 5-point lead (68-63) against Energa Torun.
Kadidja Andersson led a balanced Gran Canaria attack with 18 points while Nicole Michael contributed 14 points. Patricia Arguello (9 rebounds) and Kathrin Ress (8 rebounds) also finished in double digits with 12 points each.
In the remaining matches there was no joy for the higher seeds. The defending champions, Sony Athinaikos, lost by 6 points to Partizan Galenika. Serbian international Milica Dabovic fired in 22 points for the winners.
Dynamo-GUVD, led by 29 points from Ana Dabovic, beat BC Horizont (83-66) while Mann Filter Zaragoza defeated last season's semi-finalist Dynamo Kursk (77-59).
Elitzur Ramla beat 2007 champions Dynamo Moscow (66-57) with 14 points coming from 2008-2009 LFB foreign player of the year Tanisha Wright.
---
EuroCup Women eighth-final first leg results:
Energa Torun 63-68 Gran Canaria
Mann Filter 77-59 Dynamo Kursk
Seat Györ 68-70 Nantes-Rezé
Reyer Venezia 62-67 BC Chevakata
Partizan Galenika 66-60 Sony Athinaikos
Elitzur Ramla 66-57 Dynamo Moscow
Dynamo-GUVD 83-66 BC Horizont
Arras 76-66 Villeneuve d'Ascq

---
Return to the EuroCup Women index
Return to the top of page
---
Women picture credits:

womensbasketball-in-france.com
LFB
BC Chevakata

Date created: 14 January 2011
---