2012 Coupe de France de Basket
Semi-final pairings
Tirage au sort
For the first time in the history of the Coupe de France de Basket Féminine, the draw for the semi-final was conducted live on LFB-TV.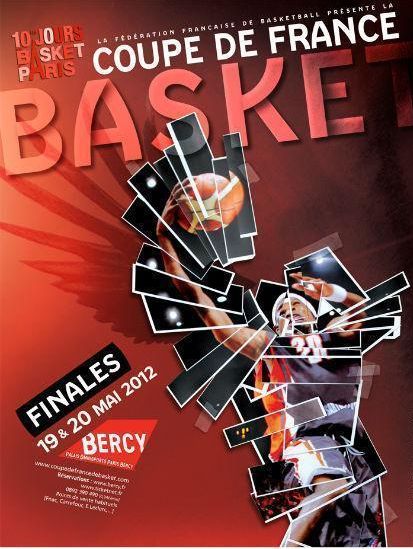 Two players, Florian Raspentino and Adrien Trebel, from Nantes-FC, a professional football club in the second division, conducted the draw during the half-time interval in the game between Nantes-Rezé and USO Mondeville.
There are two prizes for the winner of the competition: the Joë Jaunay trophy and a place in the 2013 FIBA Europe EuroLeague Women competition.
The outcome of the draw is as follows:
Bourges Basket vs. Challes-les-Eaux
Nantes-Rezé vs. Arras

The semi-final matches are scheduled to take place on Wednesday, 4 April 2012. The hosts for each match is the team that was selected first.
Bourges Basket are the only team from the semi-finalists to have played a final of this competition at Paris Bercy.
The winners of the semi-final will meet in the final on 20 May 2012.
Bourges joue Challes et Nantes rencontre Arras en demies
A la mi-temps du match entre Nantes Rezé et Mondeville, le vendredi 23 mars, le tirage au sort des demi-finales de la Coupe de France Féminine a été effectué en direct sur LFB TV par deux joueurs professionnels de football au FC Nates, Florian Raspentino et Adrien Trebel.
Les rencontres auront lieu le mercredi 4 avril à 20h00 auprès des équipes qui ont été tirées en premier, donc à Bourges et Nantes. Les gagnants des demi-finales se rencontreront à Paris-Bercy pour la grande finale qui se tiendra dimanche, le 20 mai.
---
Bourges and Arras qualify for semi-final
Lattes Montpellier eliminated from Coupe de France
Go to Women Playing Basketball In France Home Page
Return to the top of page
---
picture credit:


FFBB


Date created: 24 March 2012

---