Basquetebol.org consults the regional basketball news in different newspapers that cover NF1 basketball as well as the coaches from the 16 teams to determine the player of the year in several categories.
There are player of the year awards: French player, foreign player, young player, point guard, shooting guard/small forward, power forward/center.
The final awards are the make-up of a first and second team in NF1.
Clémence Beikes, a French international playing for Union Hainaut Basket, picked up 11 first-place votes in becoming the French player of the year. She also picked up the shooting guard award.
Djéné Diawara won the award of foreign player and center of the year.
Amel Bouderra also picked up two awards: young player and point guard of the year.
You can view the placings for each award by clicking on the links below or by scrolling down the page:


French Player of the Year

Foreign Player of the Year

Young Player of the Year

Point Guard of the year

Shooting Guard/Small Forward of the year

Forward/Center of the year

First and second teams

View all the details of the actual votes in French by visiting basquetebol.org

French Player of the Year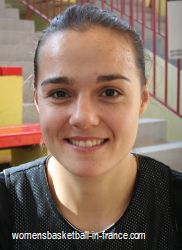 1. Clémence Beikes

2. Emilie Silbande-Petiteau

3. Mélanie Arnaud and Amel Bouderra

5. Emilie Duvivier

6. Floriane Herrscher

7. Mariame Dia

8. Carine Contessi

9. Sarra Ouerghi

10. Laëtitia Kamba


Return to the top



Foreign Player of the Year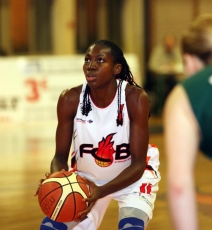 1. Djéné Diawara

2. Naignouma Coulibaly

3. Milijana Evtoukhovitch and Zuzana Gujaraidze

5. Jeanne Senghor-Sy

6. Livia Libicova


Return to the top



Young Player of the Year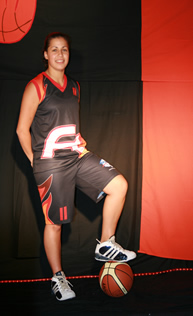 1. Amel Bouderra

2. Darline N'Soki

3. Margot Léty

4. Maud Medenou

5. Lorraine Lokoka

6. Florine Basque and Aline Fischbach


Return to the top



Point Guard of the year
1. Amel Bouderra
2. Emilie Duvivier
3. Charline Servage and Marie Vicente Santa Cruz
5. Gabriela Kubatova
6. Fatou Dieng

Return to the top
Shooting Guard/Small Forward of the year
1. Clémence Beikes
2. Emilie Silbande-Petiteau
3. Carine Contessi
4. Mélanie Arnaud
5. Julie Legoupil
6. Manon Sinico
7. Sarra Ouerghi
8. Yvette Assilaméhou and Elodie Decker
9. Stéphanie Pognon

Return to the top
Forward/Center of the year
1. Djéné Diawara
2. Naignouma Coulibaly
3. Mariame Dia
4. Floriane Herrscher
5. Laëtitia Kamba and Jeanne Senghor-Sy
7. Milijana Evtoukhovitch
8. Zuzana Gujaraidze
9. Céline Schmitt-Sendner
10. Livia Libicova

Return to the top
First and second teams
First team
1. Amel Bouderra
2. Clémence Beikes
3. Emilie Silbande-Petiteau
4. Djéné Diawara
5. Naignouma Coulibaly



second team

1. Emilie Duvivier
2. Carine Contessi
3. Mélanie Arnaud
4. Floriane Herrscher
5. Mariame Dia

Return to the top
---
Return from NF1 Basketball news to women playing basketball blog page
Go to Women Playing Basketball In France Home page
Go back to top of basketball news page
---
basketball news picture credits:


womensbasketball-in-france.com
flammesbasketcarolo.net


Date created: 06 April 2010

---