Basquetebol.org has been publishing basketball news for nine seasons and has the largest network of writers in France.
In 2007 they decided to give LFB players awards at the end of the regular season. However to distinguish their own awards with the ones of the FFBB, only the 14 coaches from the clubs in the LFB and 3 writers from their organisation take part in the vote.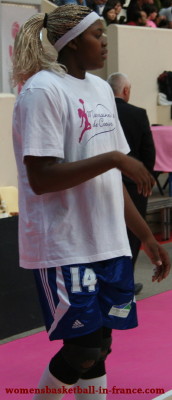 The categories for the player of the year awards are as follows: French player, foreign player, young player, point guard, shooting guard/small forward, power forward/center.
The votes the players received are used to determine which players are selected for the LFB's first and second team.
This year the clubs of Arras and Tarbes shared all the awards with three players each.
Isabelle Yacoubou-Dehoui (left) who had been selected as the player of the year last season, picked up the award again. She collected 16-of-17 votes with 13 first places.
Yacoubou-Dehoui also picked up the award for center of the year.
Leila Mitchell from Arras picked up the foreign player award. Last season Tanisha Wright who was playing for Tarbes won the award. Mitchell also picked up the point guard award.
Frida Eldebrink's three-point shooting was the headline for a lot of basketball news stories in 2009-2010. This season she has played more as a shooting guard and is the winner of this category.
Marielle Amant from Arras is the winner of the young player award.
You can view the placings for each award by clicking on the links below or by scrolling down the page:


French Player of the Year

Foreign Player of the Year

Young Player of the Year

Point Guard of the Year

Shooting Guard/Small Forward of the Year

Forward/Center of the Year

First and second teams

View all the details of the actual votes in French by visiting basquetebol.org

French Player of the Year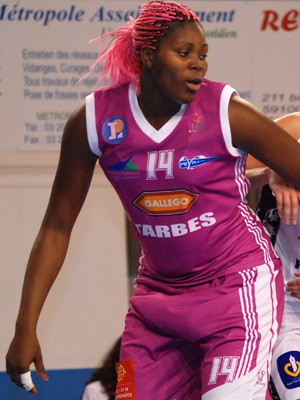 1. Isabelle Yacoubou-Dehoui

2. Johanne Gomis and Emmeline N'Dongue

4. Pauline Krawczyk

5. Emilie Gomis

6. Aurélie Bonnan

7. Paoline Salagnac

8. Nwal-Endéné Miyem

9. Fatimatou Sacko

10. Magali Lacroix

Return to the top
Foreign Player of the Year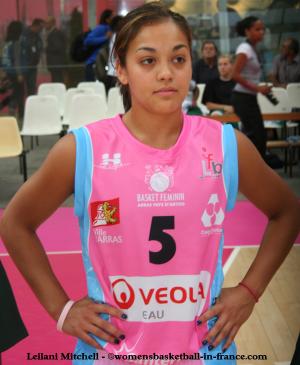 1. Leila Mitchell

2. Frida Eldebrink

3. Pauline Akonga-Nsimbo

4. Mame-Mary Sy-Diop
5. Charde Houston and Lenae Williams
7. Kathleen MacLeod
8. Styliani Kaltsidou
9. Jolene Anderson and Lauren Neaves

Return to the top
Young Player of the Year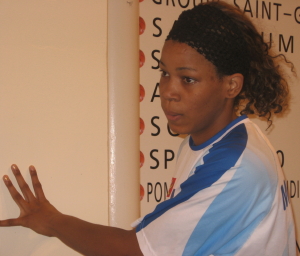 1. Marielle Amant
2. Sarah Michel
3. Virginie Brémont
4. Alexia Plagnard
5. Doriane Tahane
6. Aminata Konaté

Return to the top
Point Guard of the year
1. Leila Mitchell
2. Kathleen MacLeod
3. K. B. Sharp
4. Virginie Brémont
5. Florence Lepron
6. Katarina Manic , Leah Metcalf , Alexia Plagnard and Ingrid Tanqueray

Return to the top
Shooting Guard/Small Forward of the year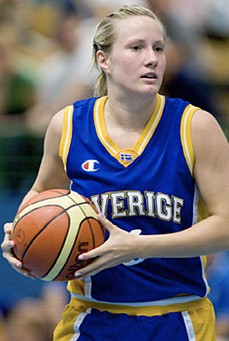 1. Frida Eldebrink
2- Emilie Gomis and Johanne Gomis
4- Lenae Williams
5- Pauline Krawczyk
6- Jolene Anderson
7- Paoline Salagnac
8- Styliani Kaltsidou
9- Anne Breitreiner and Emmanuelle Hermouet

Return to the top
Forward/Center of the year
1. Isabelle Yacoubou-Dehoui
2. Pauline Akonga-Nsimbo
3. Mame-Mary Sy-Diop
4. Emmeline N'Dongue
5. Fatimatou Sacko
6. Aurélie Bonnan, Charde Houston and Nwal-Endéné Miyem
9. Lindsay Taylor
10. Marielle Amant and Valeriya Berezhynska

Return to the top
First and second teams
First team
1. Leila Mitchell
2. Frida Eldebrink
3. Johanne Gomis
4. Pauline Akonga-Nsimbo
5. Isabelle Yacoubou-Dehoui




second team


1. Kathleen MacLeod
2. Emilie Gomis
3. Lenae Williams
4. Mame-Mary Sy-Diop
5. Emmeline N'Dongue


Return to the top



---
Return from LFB Basketball news to women playing basketball blog page
Go to Women Playing Basketball In France Home page
Go back to top of basketball news page
---
basketball news picture credits:


womensbasketball-in-france.com
SO Armentières
FIBA Europe


Date created: 13 April 2010

---