Fréderic Dusart speaks about the basketball academy at Villeneuve d'Ascq
---
---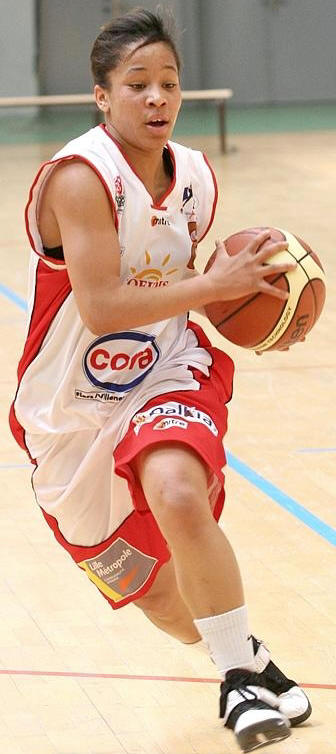 The basketball academy (centre de formation) of Villeneuve d'Ascq have two teams, the U18 who play in that National U18 league Division 1 and the Espoir which plays in NF2. In terms of school and accommodation they follow the model devised by the Federation - accommodation is provided (not free) for players and education (homework) is supervised. They are also looked after by the same medical staff as the professional team This season the U18 team have assured their status in Div 1 for next season while the Espoir team are in the battle to avoid relegation. From the Espoir team they are 2 players that train regularly with the first team and also they have five players from the U18 team. Tracy Albicy (left) is a member of the academy and played for the senior side during the recently concluded Tournoi de la Fédération. Listen to Mr Dusart explanation in French:
(Note: If you are using Internet Explorer click twice on the triangle)

---
---
Point Guard development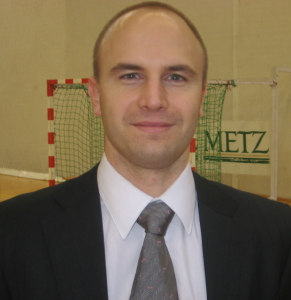 Fréderic Dusart (left) is very well known in the Northern region of France and is often seen at youth tournaments during the season and has been able to bring players from regions outside the north to the club. Albicy and Princess Goubou are just two of the players who have come from outside the region. These two players regularly train with the senior team as they are been developed into reserve for point guards for the first team.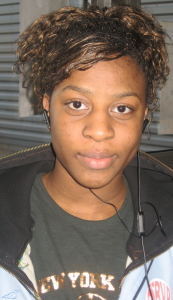 They are already part of the first team and have regular contact with members of the first team, Albicy has already made her debut in the LFB and Goubou (right) played during the semi-final of the French Cup. Fréderic explained a little bit more about their development are the aspiration the club has for both players.
---
Visit the new youth basketball information section on club development
Return from Basketball Academy to "What's New" page
Return from Basketball Academy to amatuer basketball section
Picture of Tracy Albicy is courtesy of Ann Dee - basquetbol.org
Date: 22 April 2008
Page updated 23 October 2009 with new link to youth basketball information
---