LFB News: Update on the clubs in Ligue Féminine de BasketBall
LFB news on Pays d'Aix Basket 13:
For Aix-en-Provence and especially their coach Erik Lehmann the season has not started well. They have not been able to recover from their first loss to Mourenx during the Open LFB. The only saving grace so far has been the results in the EuroCup with three victories. Sheril Baker has signed for the club and made her debut on Thurday evening against 08 Stockholm and will play her first Ligue Féminine de BasketBall match with Aix on Sunday when they take on COB Calais.
LFB news on ASPTT Arras: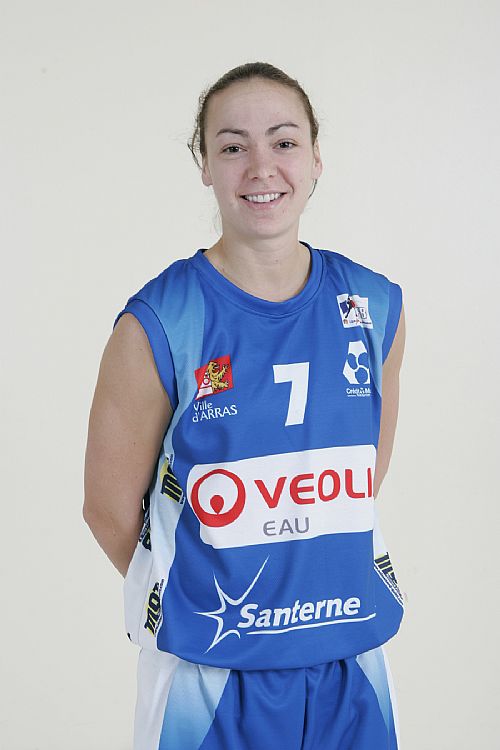 Sheana Mosch
(left) has had a brilliant start to her career in France and is currently leading the scoring charts with 19.3 points per game and would have been in line for player of the month if such an award existed. Mosch is not the only reason that Arras are doing well.
Carla Thomas
is averaging 14 points per game and is also pulling down 7.9 rebounds per game. Arras are solid at home and now need to improve on the road. They have signed
Linda Guy
who will replace
Julie Barennes
whose season is unfortunately over with ligaments' problems. Guy played in France last year with Toulouse in NF1 so has some knowledge about women's basketball in France.
LFB news on Bourges Basket:

Bourges spent most of last week on the road and only got back home early on Sunday morning after winning on the road against Saint Jacques Sport Reims. Céline Dumerc returned to action on Wednesday night and after their defeat in the EuroLeague against UMMC Ekaterinbourg The team will be rearing to play Montpellier this weekend. With a LFB roster of 11 players Pierre Vincent will have to rest a player as his team is going out to make amends to their home supporters for Wednesday's loss.
LFB news on COB Calais:
Perrine Leleuch has been unlucky with injuries lately as she missed the end of last season when she injured her shoulder in March and then on her return in October she injured her shoulder again during Calais' pre-season tournament and has recently found out that she requires an operation which will keep her out of action for most of if not the whole season. The only other news from this club is that the former captain, Marie-Sophie Obama, is expecting a baby girl in January and was commenting on a local TV channel for the home matches. Furthermore Cyril Sicsic is hoping for another victory this weekend so that his side can move up the ranking and distance themselves from the relegation battle.
---
LFB news on Challes-les-Eaux: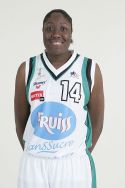 As the only club in the LFB with a woman as head coach,
Corinne Benintendi
, Challes have always been difficult to beat at home and one of the objectives is to perform better on the road. The addition of extra games with their participation in Europe is new for most of the players in the club. All the same the new recruits have settled in nicely:
Jessica Davenport
(left) was voted player of the month by the club 's supporters. After going down against Calais last weekend they took their frustration out on Rhonnda in the EuroCup. With Tarbes they have a tricky assignment this weekend.
LFB news on Lattes Montpellier:
When Montpellier play to their full capacity for 40 minutes then they are a very difficult side to beat. At the beginning of the season they have had to make some allowances for the injury of Gunta Basko (has returned) and Gaelle Skrela and more recently Elodie Bertal (expected back soon) and this appeared to destabilise the team, but with players like Grace Daley and Moises Piinto (medical cover) they have a roster rich in depth. Aurélie Bonnan and Sandra Dijon are both on form at the moment and will be ready after their light workout in Europe this week. Montpellier are a club that plan to stream their matches live on the internet and if the conditions are right for their technicians then fans of women's basketball in France (basket féminine) may be in for a treat this evening.
LFB news on USO Mondeville Basket:
After their dramatic win in the EuroLeague the club and the players are on a high, but at the same time are now in need of a centre because Naré Diawara is out for some time with a stress fracture and joins Sylvia Janostinova already on the injury list.
LFB news on Mourenx Basket:
They have not won a match since the Open LFB but now all the players are back to full fitness. In the past Mourenx did not drop points at home against traditional second tier clubs and if Ana Lelas and Polina Tzekova regain their touch then look out for fireworks in their hall this weekend. Isis Arrondo (18 years old) has been nominated by the readers of the regional newspaper «Sud Ouest » as sports woman of the year (amateur). She will receive her award on the 11th of December.
LFB news on Saint Jacques Sport Reims: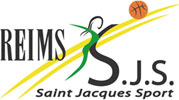 The honeymoon is over for the players after two defeats. Now the players will have to be motivated as they visit Mondeville. Marie-Laure Fleury-Kindoki, their captain, is expected to be back in action, she missed the last two games after lightly spraining her ankle.
---
LFB news on Stade Clermontois Auvergne Basket 63: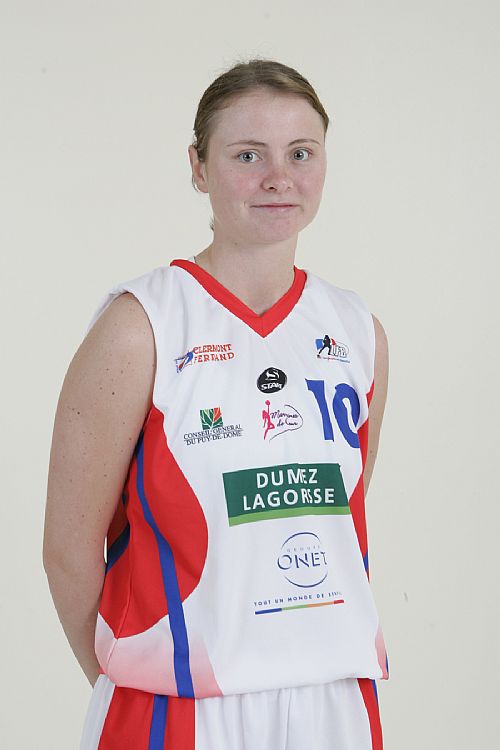 Clermont-Ferrand's excellent start to the season is mainly due to
Pauline Krawczyk
(left). She is shooting 52% from the land of many with 13-of-25 so far this season and is currently third in the points' average.
Emmanuel Coeuret
has already made a good start to his role of head coach and has his side playing some of the most exciting basketball in the professional league at the moment. But will this be enough to trouble USVO?


LFB news on Tarbes Gespe Bigorre Elite:
The start was not as expected with the only victory coming from the Open LFB on day 1. They have a perfect record in Europe with 4 wins from 4 matches. They need now to bring this form into the league. They have a tough assignment against Challes this weekend and will have to be at their very best if they expect to take anything away from this game.
LFB news on USVO:
Valenciennes are on a run at the moment. They have recovered from their early defeats in the EuroLeague with two victories and hard work or not are still undefeated in the league. Francesca Zara has now settled into her role and controlling things for the team at critical moments. Emily Gomis is free to do what she likes best. Nicole Ohlde is holding her own in the middle. Laurie Koehn has not played much this season but in the first four games knocked in 15-of-17 from beyond the arc. On the youth side Sarah Michel is still waiting for her first start of the season while Doriane Tahane made an appearance against Calais. On the other hand Camille Aubert so far has managed to get some time on the court.
LFB news on Entente Sportive Basket Villeneuve D'Ascq

Kathy Wambe is leading the assists' count and is sure to add more in their derby game against St Amand this Sunday. After their disappointment in Italy during the EuroLeague they need to refocus and prepare thoroughly for their future matches.

Tracey Albicy, 15 years old, youth product from Paris Basket 18, has been recently added to their senior roster. She also played with the French U15 youth side in a preparation tournament for the 1992 born players in Greece during the summer.
And for Saint Amand-les-Eaux there is nothing to report this week.
Return from LFB news to LFB Information Directory
(All pictures on this page are courtesy of the Ligue Féminine de BasketBall)
Page Last Update: 1 December 2007