Euroleague Women - French Clubs Summary
EuroLeague First Round 7/8 November 2007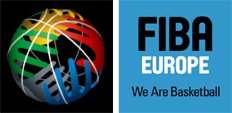 Pierre Fossett, the president of Bourges basket, believes it is time for his club to move to a new hall. But while he is waiting for this to happen he should be happy that opponents find it difficult to win at the Prado. Jolly JBS Sibenik came all the way from Croatia with only one intention in mind and that was to leave France with maximum points.
Bourges without their captain, Céline Dumerc, out for three weeks with a stress fracture, struggled at the start of the game allowing their opponents to lead for practically the first eight minutes of the game. Pierre Vincent then decided to make a tactical change by bringing on Carine Paul for Florence Lepron. Paul was the catalyst as her side went on the offensive and regained the lead at the end of the first period (23-19). Sonja Petrovic completed the 10-0 run with back to back baskets at the start of the second period. Bourges' domination offensively allowed them to open a gap of 13 points (34-21). Sibenik's trio Jessica Dickson, Tihana Juric and Andja Jelavic kept firing away and reduced Bourges' advantage at the interval to 8 points (46-38).
Bourges had a better start in the 3rd period and increased their advantage to a maximum 14 points (57-43) but were not able to put their opponents down and then saw their lead drop to only 5 points (66-61) going into the final period. Bourges, weathered the storm and put an 8-0 run together giving themselves a comfortable cushion (80-66) as the game entered money-time and went on to win (89-72).
Sonja Kireta finished with 18 points and 8 rebounds and was the player of the match. Belinda Snell also scored 18 points. Three other players finished in double digits: Petrovic and Nora Bujdoso with 13 a piece and Endene Miyem with 10 points. For Sibenik Juric finished with a game-high 21 points, Jalavic with 18 and Dickson with 15 points.


It was also a great night for the other French Club in action, Villeneuve, as they had no problems in beating MKB Euroleasing, Hungary, (87-67). Géraldine Robert led all scoring with 22 points. She also took seven rebounds but her performance was overshadowed by Shala Crawford who scored 21 points including 9 consecutive ones in the first period to give Villeneuve the edge (25-14). MKB are very experienced in EuroLeague matches and only trailed by 5 points at the interval (43-38). Villeneuve came back after the break and never allowed their opponents a chance to settle and won the match comfortably. Kathy Wambe contributed 10 points but also dished out eight assists in a collective team effort.

Disappointment for both French clubs on the second night of action in the EuroLeague.
USVO short journey to Dexia Namur in Belgium turned into a nightmare as they managed to shoot only 35% from the field (22-of-63) and also they lost the battle of the boards 42:30. With the game tied (38-38) in the 3rd period, Dexia Namur went on the charge with a 12-0 run to take control of the game (50-38). USVO managed to reduce the deficit to 8 points going into the final period. This gap was brought down to 6-points because Krissy Bade scored the first points in the final quarter. USVO was to get no closer allowing the hosts Dexia Namur to record an important victory in their EuroLeague campaign (75-57). Nicole Ohlde scored 17 points and had 13 rebounds, while Krissy Bade and Laurie Koehn finished with 14 and 11 points in the defeat.
Mondeville fell on the road TEO Vilnius (75-70) in a game that they controlled in the first period (23-15) with Lenae Williams scoring 12 of her 15 points during this period. The home side slowly took control of the game and went into the interval leading by 3 points and finished the game as a contest early midway through the final period (70-56).

Return from EuroLeague to LFB Information Directory