Difficult round in EuroLeague for French clubs
Not a great first night for French clubs in the FIBA Europe EuroLeague women competition as all three sides in action lost.


Tamika Whitmore is well known in France for her season with Mourenx during 2005-2006 and just in case the supporters of USVO had forgotten, she gave them a reminder of her talent by scoring 12 points during the final period of Gambrinus Brno on the home court of Valenciennes.
Gambrinus Brno was leading (48-47) with eight minutes on the game clock when Whitmore (20 points) went to work offensively and scored the next 4 points and then found time to dish out an assist to another player well known in France Hamchetou Maiga (13 points), who punctuated Whitmore's sequence with 6 consecutive points of her own (58-47). USVO then scored from the free-throw line when Francesca Zara scored her first points of the match. Whitmore then finished the game for USVO with back-to-back 3-pointers giving her side a 15 point cushion (64-49) with a little over four minutes to play. USVO's attempt at stopping Whitmore and Maiga left the road open for Zuzana Zirkova(15 points). She punished USVO further from the free-throw line as they went on to win (74-55). Whitmore also collected 9 boards in her evening works. For USVO Emilie Gomis finished with 14 points and was joined in double digits by Réka Cserny with 10. Nicole Ohlde had a game high of 11 rebounds.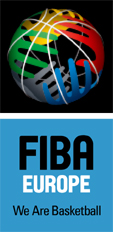 Mondeville lost to Ros Casares (61-77). A double-double by Naura El Gargati (21-14) was not enough to stop Ros Casares. Evanthia Maltsi played in France last season with Bourges and led her side's balanced attack with 14 points. Ros Casares took hold of the game during the second period and consolidated their advantage with a 19-2 run spread between the second and third period (53-30). They never looked back increasing their gap to a maximum 30 points in the final period. DeLisha Milton-Jones added 13 points and Spain's international guard Elisa Aguilar scored 11 while Elena Baranova added 10. For Mondeville the other points came from Pauline Jannault 15 points and Jennifer Digbeu scored 14.

Villeneuve lost out to TTT Riga (83-65) despite a strong opening period. Riga went to work during the second and third period and went into the final quarter with a lead of 15 points. Despite a last period effort by Villeneuve to reverse the situation, it was not to be. Olena Zherzherunova led the scoring with 21 points, while Ieva Tare and Micaela Martins Jacintho scored 16 and 15 points respectively for the Latvian hosts. Iciss Tillis scored 9 points and took 10 boards. For Villeneuve Ljubica Drljaca had 17 while Shaala Crawford and Fatima Sacko scored 13 points apiece while Kathy Wambe scored 12.
Things did not get better for French clubs on the second night of EuroLeague Women action.

Bourges completed the EuroLeague grand slam defeat for the participating French clubs as they lost away (60-51) to ZVVZ USK Prague. Ironically for Bourges it was a French player on their opponent's side that did most of the damage, Sandra Le Dréan who finished with a game high 16 points.
The first period was a close affair and was only an appetiser for what was to come later with the home side edging it (11-9). The lead changed seven times and the game was tied on four occasions during the second quarter. Belinda Snell for Bourges hit a couple of shots from down town in her haul of 8 points during this period as her team went into the interval with a 3-point advantage (30-27). Both clubs continued to play cat and mouse during the third period with three lead changes and the game was tied four more times before ZVV Z regained the advantage for good (42-40) after 27 minutes of play through Janell Burse (13 points). Burse went on to score 4 more points as her side finished the period with an 8-2 run that enabled them to go into the final quarter leading (48-42).
With nothing coming from Snell and Sonja Kireta (15 points and 10 rebounds) who was well guarded Bourges were short of offensive options. They only managed to put a couple of points on the board during the first five minutes of the last period and by the time Burse scored - what turned out to be her last points of the match - Bourges trailed by 10 points (55-45). Kireta and Snell eventually found their way to the basket but it was a case of too little and too late leaving the way free for Le Dréan to score the last 5 points.
The absence of Céline Dumerc for Bourges really showed tonight as they had problems finding openings in this EuroLeague tie leaving them with no option but to shoot from distance with little luck.

Return from EuroLeague to LFB Information Directory

EuroLeague second round update:15 November 2007