Working group formed to review national team structure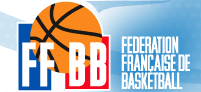 FFBB form working group


The bad fortune of France in missing the chance of going to the Olympic games for both teams led to a special meeting on the 12th October organised by the French Basketball Federation (FFBB). Its outcome was the decision to build a working committee for each team whose task is to look at the future development of the French national teams.
The work group for the women is made up of the following people:
Francoise Amiaud: Vice President of the FFBB and holder of 92 international caps for France

Isabelle Fijalkowski: Technical advisor to the FFBB and holder of 204 international caps and was a member of the 2001 European Championship team

Pierre Fosset: President of Bourges (7 times French Champion with his club)

Jean- Pierre Siutat: LFB President

Jean-Pierre De Vincenzi: National Technical Director of French Basketball
This group will recommend a working solution for the development of international Basketball to the president of the FFBB. First they will confirm the staff members for EuroBasket 2009 qualifiers. The timetable for the preparation matches and the staff for the national team will be known by the end of 2007.
The format and the draw for the first qualification round for EuroBasket 2009 will be announced after the Fiba Europe meeting on the 10th/11th of November.


Return from Working Group to Basketball Events
Last update:18 October 2007