Pays d'Aix 61-77 Lattes-Montpellier (13-13, 20-18, 10-27, 18-19)
Aurélie Bonnan got quickly into her stride and put Montpellier in control with a 3-point play to open the scoring. Gunta Basko increased Montpellier's advantage to 5 points from the free-throw line. Sandra Dijon completed the 6-0 start when she split a pair from the charity stripes.
Sherill Baker finally opened the account for the hosts as they got themselves in the game after her team mate Liad Suez-Karni tied the game (9-9) with a 3-pointer. Afterwards Montpellier's head coach called for a time-out. To close the first period the teams traded basket for basket (13-13).
The scoring rate dropped with Aix-en-Provence more successful from the field while Montpellier edged in front from their ability to draw fouls and get chances from the free-throw line. The game remained tied (20-20). When Aix put a 7-0 run together Montpellier replied immediately with 5 unanswered points.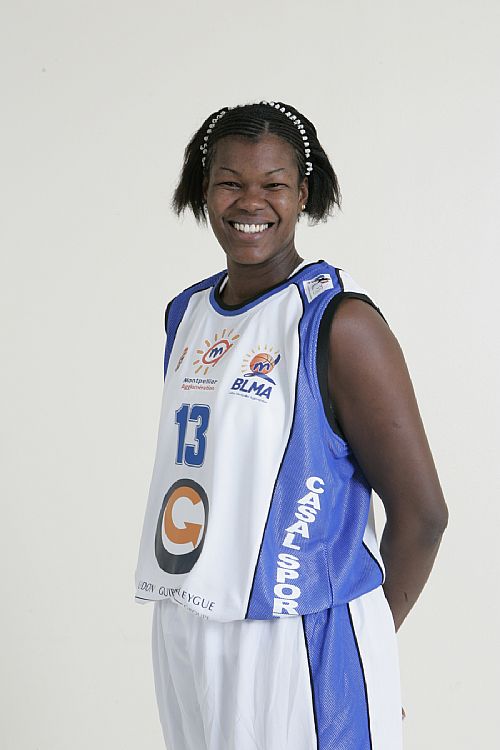 Erik Lehmann from Aix called for a time-out to try and break Montpellier's rhythm. It did not help as Montpellier completed their 9-0 run with a 3-pointer by Grace Daley.
Anda Jekabsone and Baker restored the advantage back to the home side as the pendulum swung in their direction. And they hit the next 6 points for their team. Sandra Dijon (left) scored the last points of the first half but Aix had the lead (33-31) as the teams went into the locker room.
Grace Daley takes LFB match by storm
Grace Daley was the catalyst behind Montpellier's 10-0 start in the third period. Nathalie Lesdema was the only player from Aix able to score for her side as Montpellier established a 10-point lead (47-37). Erik Lehmann was forced into calling another time-out to try and put an end to the onslaught. Still Grace Daly continued her show and managed go get Magali Lacroix to foul her while attempting a 3-point shot. She then also converted the three free-throws. Shortly after Daley was to hit another trey before the end of the quarter as Montpellier went into the final period leading (58-43).

Daley continued from where she left off in the previous quarter as she hit her fifth 3-pointer of the evening. Montpellier's lead increased to 20 points (68-48) with just under six minutes remaining. With the game over as a contest Montpellier paced themselves to victory (77-61).

Aix: Kristen Brook Sharp 6, Joyce Cousseins-Smith 2, Liad Suez Karni 7, Ines Kresovic 8, Magali Lacroix 0, Nathalie Lesdéma 10 Yacine Séné 5, Anda Jekabsone 14, Stéphanie Beuzelin 3, Sherill Baker 6

Montpellier: Katia Manic 1, Grace Daley 29, Gunta Basko 12 Aurélie Bonnan 12 (10 rebounds), Sandra Dijon 18, Adriana Moises Pinto 5 (5 assists), Maryléne Guerra 0, Charline Servage 0

Return from LFB Match to LFB Information Directory

Pictures courtesy of the Ligue Féminine de BasketBall

Date:16 December 2007